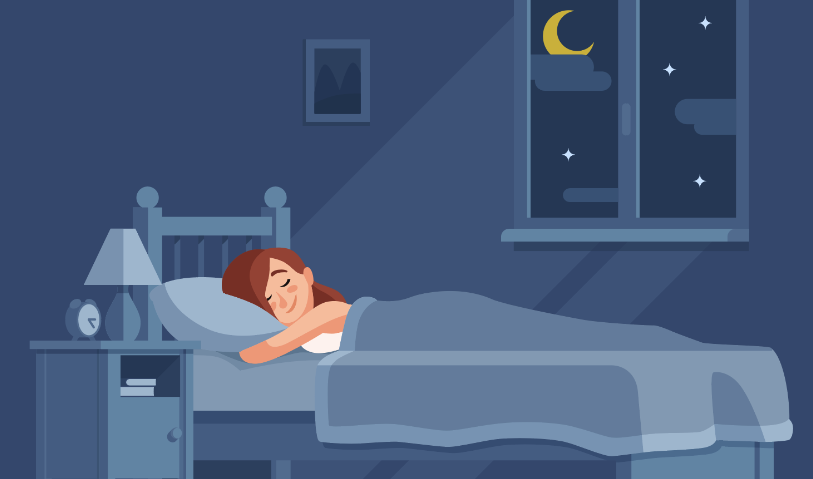 10 Sleep Testimonials - Fall Asleep Fast
So you want to sleep better?
You want to fall asleep fast and stay asleep? Wake up feeling refreshed and energized? Or you know someone who struggles to fall asleep and could really use some help.
Here's 10 testimonials we've received from our community that demonstrate how they used the Shift to sleep better, and how that improved their lives.
A simple tool to fall asleep faster.

Simply Perfect
Helpful On Multiple Levels
"I have struggled with insomnia from anxiety for a while. It got much worse during the pandemic. If I wake in the middle of the night, I was doomed for the rest of my night's sleep. Now, I just stay in bed, use my Shift for a few minutes and I'm finding myself able to fall back to sleep. It seems to simple, but somehow breathing with the Shift focuses you so much more than going it alone. I bought more for the people I live with anxiety because it's that good."

"I have been using my shift daily through out the day and it allows me to be more mindful of my breath. I have been using it in bed before I go to sleep and I sleep like a baby! Thank you for this amazing tool. It may be small but it sure is mighty. I would highly recommend."
Better Breathing = Better Sleep
4 ways the Shift controls your breath to help you fall asleep faster:




"I love my Shift. It is gorgeous and really helps me to achieve calm throughout a stressful day.
I especially love using it right before sleep.
Lights off, phone down, some deep, slow breaths…it is helping to calm my mind for an easier drift to sleep. Thank you guys!!"

Verified | Elizabeth Keene
Relaxing to use…and it also combats insomnia
"Using the shift is very calming…and I discovered just this week that it's sleep-inducing when you find yourself tossing and turning. I wear it to bed; and if I'm still dealing with *monkey mind* after 45 minutes, I use the shift…and I find that I'm able to drift off to sleep without a problem! If you don't want anyone to know you're wearing it, it inconspicuous inside your clothes; and if you want to wear it on the outside, it looks like an attractive sterling silver pendant."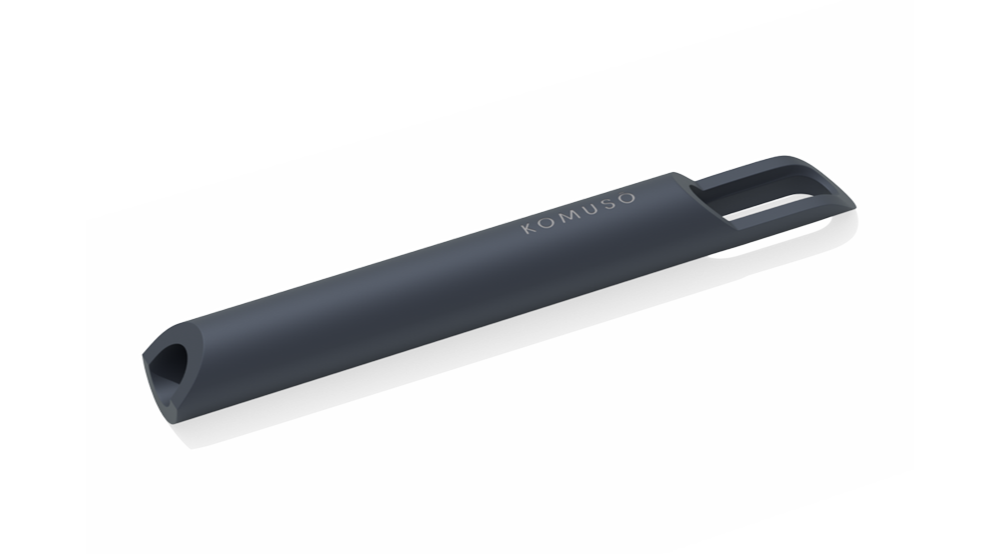 The best addition to
your sleep routine.

Verified | Kimberly Callaghan
"I have trouble falling asleep at night and I've been on medication for it for many years. We've been trying to get me off of the medicine, but id lower the dose I wouldn't be able to fall asleep. Thanks to my shift I am pretty much off of it, and can go to sleep in about 5 minutes. Y'all at Komuso are MIRACLE WORKERS!"

Verified | Alexandra Lucchesi
My beautiful Komuso Shift has arrived and now I can't imagine living without it!
"I am honestly surprised how amazing my Komuso Shift has been. I have anxiety and insomnia, and the same day I got it, I couldn't sleep in the middle of the night. Usually I would be up for hours, but once using the Shift I was asleep within 2 minutes and couldn't believe the next day how easy it was. Since then, I use it any time I'm in an anxious moment, and it is so effective. I didn't believe a tiny tool like this could drastically change my breathing but it has been extremely eye-opening. I will recommend this to everyone!"

Breathed myself to sleep.
"I have really been enjoying my Shift. It has helped to keep me mindful throughout my day. Whenever I see it I stop and take a few breaths. I also bought one for my son and he has also had a great benefit. I have anxiety around sleep so I thought I'd use it before bed and it's been working wonders. I've been having very restful sleep and falling before my tenth breath. It also serves a really lovely piece of jewelry that everyone asks about! Thank you. This has been a shift and a gift!"

Verified | Snowshoecoyote
It's all about the science
"When ordering the Komuso [Shift], I was indeed experiencing anxiety, so I thought "why not give it a try?!" At first I used it for 2 minutes' time a couple times a day and immediately felt calmer, more peaceful within. Then I began studying the science behind "why" a longer exhale calms the body, and now I use my Komuso [Shift] several times a day and couple times during the night when I wake and my racing thoughts will not allow me to relax back into a sleep state. It is always around my neck, always, expect when showering. This thing works, this Komuso… it really does!! It's all about the science!"
With the 4-7-8 technique, you will exhale longer than you inhale. This tells your nervous system to chill out. You are literally flipping your body's switch from activated to rest and digest, which is the perfect signal to send as you're falling asleep, or trying to get back to sleep.

Lie down, get comfortable, inhale for a count of 4, hold for a count of 7.

Use the Shift to help you slowly exhale for a count of 8.

Start by repeating 5 cycles of 4-7-8, or keep going until you drift off to dreamland.

Verified | Bethany Enomoto
"It's definitely helped me with coming my anxiety and I've noticed that I use it quite a bit during the day without even thinking about it… It's also helped me to relax a bit before I try to go to sleep. I suffer from insomnia, and it's been a blessing to be able to calm myself before bed."

Even a kid gets the concept…
"My 11 year old is using it during her online school and it has helped her to stay calm when there are technical issues. She's saying that she has been able to sleep easier when she uses it. It's her go to now when she feels anxious. I am thinking of getting two more for their family members. Thank you so much!"
Our community uses the Shift and our other breathing and thinking tools to help reduce anxiety and stress, find more focus and energy, and live a more calm, peaceful day and night. You've seen what the Shift can do for your sleep habits, now see what else it has done for our community.
Products to Help You Fall Asleep Faster.
Free "Sleep Better" breath course.
We recently launched a breathing course called "10 Breaths to Manage Stress." In this course, our resident breath coach teaches a technique that will help you fall asleep faster and stay asleep.
To help you sleep better tonight, we want to send you this expert-led technique and give you a sneak peek at the entire course. Enter your email below, and we'll send you a link where you can watch the Sleep Better course.