12 Parents (+1 doc) helping kids with anxiety.
Hear from 12 parents (and one pediatric pulmonologist) about how they have helped their kids (aged 5 to 13 and beyond) use the Shift to help lower anxiety, develop emotional self-regulation, improve communication and focus, and increase overall calm.

The one thing we notice throughout the reviews we receive about kids dealing with anxiety is the relief parents feel when they introduce the Shift to their kids, and then see it working.
Another benefit: many of these parents are now breathing with their kids, and have carved out a special time together, or a daily "ritual" as one mom puts it below, to spend time connecting with each other and calming down from the day's energy.
A simple tool for anxiety.

"I purchased this for my 12 year old daughter who struggles at times with anxiety at school. She absolutely loves it and wears it everyday!! She tells me that it really helps. Great mom purchase!!"

"My son is 11 and has a very hard time regulating when he gets upset. We tried a lot of things to help, but when he is in the moment it can be very difficult. He has recently started using the Active Shift to breathe when he is upset and it is an absolute game-changer. I felt helpless as a mother and I couldn't be more grateful for this tool. He doesn't have to think or pretend to blow up an imaginary balloon. This tool is simple to use and guides his breath as he uses it. I can actually see the calm washing over him."

"I first purchased a Komuso for my teenaged daughter who struggles with anxiety. After seeing how well it worked for her I decided to purchase one for my 7-year-old son. My son struggles with using his words first, he's more inclined to cry first, which isn't a set up for successful communication, so I wondered if the Komuso could help him too. Well, call me happy because as I see him getting upset I will gently remind him to use his Komuso. He has started to recognize when he feels himself getting upset and will self-initiate his usage of the Komuso. It's an amazing tool and I am so glad I found this company."
4 ways the Shift helps alleviate anxiety fast.




"This is the third one I've bought, one for myself and one for each of my daughters, we love them, stay with it ,the breathing technique really helps, especially now knowing how to do it the right way."

"I purchased this tool for my daughter who is 5 and has trouble self regulating. I've tried to encourage her to focus on her breathing in the past, but it can make her even more frustrated. This tool really helps her feel special. We have a little ritual we use when we do it and it's become a very special time for the two of us. It has improved her ability to fall asleep GREATLY, which has brought us a great deal of peace. HIGHLY recommend!!"

"I bought 2 one for myself and one for my teen daughter. We both love it. She has ADHD and her meds cause anxiety. It helps her when she is doing school work or stressed."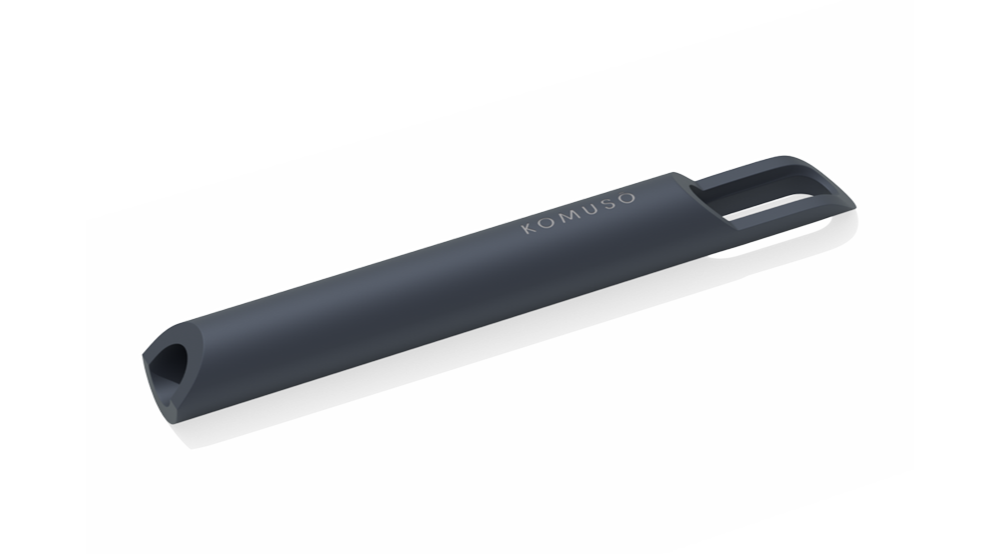 "I purchased this for my teenage daughter who has suffered over her entire life with anxiety. These last few months with quarantine and no "in person" school has added to it. She put the necklace on and immediately she said that she liked the weight of the necklace. Then she read about it and tried it. She said that she really liked it and was going to remain optimistic. We are in our second day with the shift and I see her often holding in it her hand. Every so often she will inhale and then exhale using this tool. So far, she said it definitely is changing the way she breathes and how she is understanding how breathing can help calm her heart. I will continue to monitor its effectiveness and review again in a few weeks. Just at the start, though, I'd like to say we are grateful that you shared this with the world and I am truly hopeful that my daughter can find her calm."

"It's beautiful and more importantly, it's been so helpful. My 12 year old daughter wears it every day. It's given her a sense of security and something to focus on in times of anxiety. I'm so grateful I came across your page."

"I purchased this for my 6 year old daughter and it has changed her world. It is like her magic wand - when she starts to feel anxious she uses it and stays in control of her feelings. It has empowered her so much. Thank you for making this!"
Use the shift anywhere, at anytime to alleviate anxiety.

Inhale deeply thru your nose to fill your belly with air.

Exhale gently thru the Shift for 8-10 seconds for calm.

Repeat 5x or until calm. Daily use helps to elevate mood.

"Bought the rose gold shift for my daughter who has very bad anxiety. She is loving it. Not only does it help her anxiety, she's gotten more compliments than ever on how pretty it is."

"My son is 13 and struggles with anxiety / panic disorder. Often times when he has an anxiety attack he struggles with hyperventilating. I got him the Shift necklace a few weeks ago and it has really helped him. He said it really makes him feel calm and also gives him a sense of security when he is wearing it! Great tool for all ages!"

Asthma, Autism, and Anxiety
"I ordered the Shift for my 5 yo son who is diagnosed with asthma and autism. I wanted this product not only for anxiety but also for him to control his breathing when any issues with his asthma would show up. If he can control his breathing he can control his asthma is something I had read. He did have a small issue with wheezing one morning and I told him to use the whistle the way I explained for him to, shockingly it worked to stop his breathing or asthma from getting worse... love the product and well worth the money."

**Pediatric Pulmonologist**
"The Shift has provided me with a foundation from which to focus my breathing during my daily mindfulness practice. As a physician in New York City, we've had a fair bit of stress this past year [2020] and I've come to rely on my Shift to help me tolerate some of the past and current challenges. It's become a reliable tool in helping me escape some of my day-to-day anxieties and reset my attention so that I can focus on the things that matter most (my family and my patients). In my practice, I've started to recommend The Shift to children and adolescents who have respiratory symptoms that are likely manifestations of stress or anxiety disorders, a diagnosis I've seen more frequently since the pandemic began. When asked by the team at Komuso Designs for a testimonial, I gladly agreed, as I truly believe this tool has a lot of potential to help reduce stress and anxiety levels in ourselves and our children."
Products to Ease Anxiety Fast.